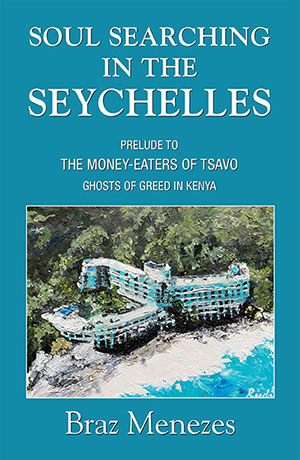 Soul Searching in the Seychelles –
Book 4
A strange turn of events in 2008 in the Seychelles led to the closure of the world-famous hotel. In 2017, a post on social media screamed - "Unknown Architect!" At about the same time, a prominent newspaper (TODAY in SC) ran a story "Whatever happened to the Mahe Beach Hotel?" Lando's interest was aroused. He had fond memories of this breathtakingly lovely country from when he travelled to boarding school in Goa in 1950.
Steamers connected South and East Africa and the Indian subcontinent before the Seychelles International Airport opened in 1971. The country had a strategic location almost in the middle of the Indian Ocean between Goa and East Africa.
Lando began to reflect on the unintentional tight ties that arose between those Emigre Goans and Seychellois. They shared a similar culture shaped by their common faith. Where did they go when forced to leave again from their host countries in East Africa?
For Lando's architectural and planning firm, it had been a frenetic roller coaster for over a decade. However, a worry about his young family's future in Kenya was taking hold.
Out of the blue, architect Graham McCullough, responsible for the renowned Mahe Beach Hotel, offers to sell his business to Kenya based Mutiso Menezes International. Lando and Eleanor (and children) embark on a soul-searching visit in April 1976.
Seychelles became an independent Republic in June 1976. A year later the unpredictable happened – a coup d'etat toppled the Founding President Sir James Mancham, and replaced him with his Prime Minister, France Albert Rene.
Lando tells about his visit in 1976, of what really happened to the Mahe Beach Hotel, and takes a fresh look at Paradise in 2022.